Registration
It's free!
Register and play a character in Wurm as much as you wish.
Visit the main site to read more about the game, higher skill levels and premium membership.
Already registered? Click here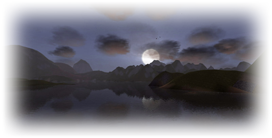 Moon shining on Wurm Landscape
Create Account

Items marked with a * are required.
The player name and email address are not case sensitive.
We are experiencing problems registering emails hosted by gmail. Make sure to check your spam folder in case you don't receive the registration email.
An email will be sent to the address you specified.
Please follow the link in the email in order to proceed with the registration.
The chosen player name will be reserved for two days.
If the registration isn't completed within this time the player name will once again be made available to other people.
If you do not receive an email within one hour, please contact a Game Master for assistance.
Already registered and have forgotten your password?
Reset password here.